Attended another kiddie party at Mc Donalds Market! Market! It was for Uno's Godmother too (just like the other post here) but this time it's a boy.:D Both kiddos have almost the same nickname, Seth and Sef..:) And I can say now that time really flies and you will suddenly realized there's a new generation formed..:) The mothers of these lovely babies, myself and Glenn (Uno's papa) were classmates in high school. We shared 4 years of unforgettable high school memories, and until now we are still sharing new memories with the help of our new connection - our babies! Actually Uno, Seth and Sef turned 1 this year..:D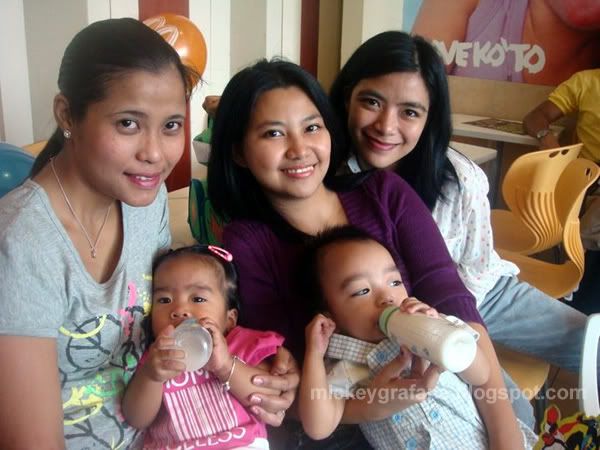 Ninang Lorie with Seth, Ciel, Uno and Me. Uno and Seth are having a milk drinking contest! :D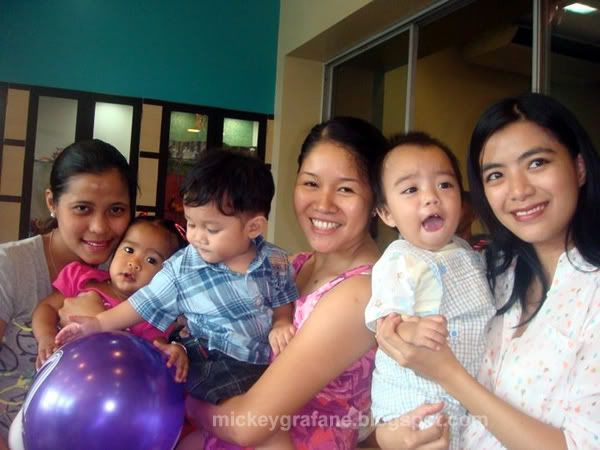 High school friends Lorie, Jack and Me with the new generation babies, Seth, Sef (the birthday boy) and Uno
With the loot bag, and excuse the silly face! hehehe .:D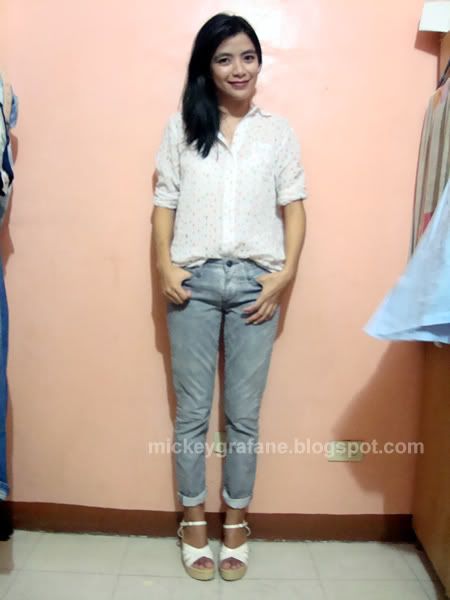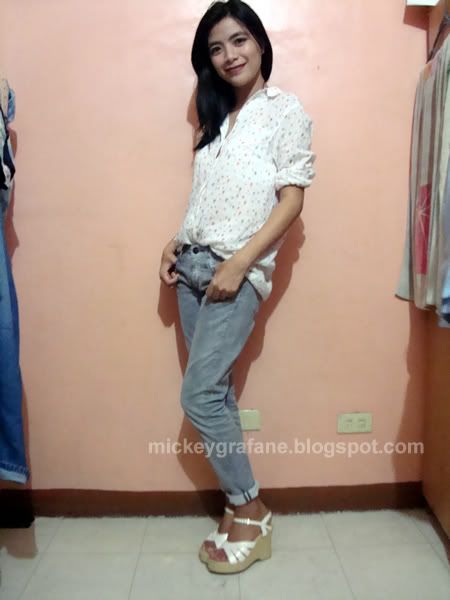 Wearing: White over sized polo with teardrop like prints - thrifted. Gray denim pants - Vintage Ernest Sewn. Cream wedges - sister's (Finickee).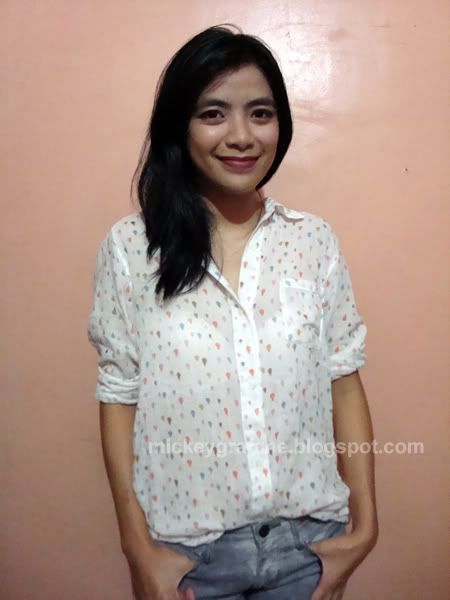 Had the chance to wear a semi dark lipstick that is the color of fall! :)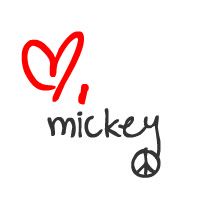 Hope all is well! :)
P.S. Join Simone's Closet First Giveaway
Here!