It's been several days since my last post.. Sorry been busy in our online shops and getting a real job..:P Anyways, here's one of our weekends when we got Uno his 2nd hair cut..:)
Start the day with a party! :) Went to another kiddie party at Jollibee The Fort..:)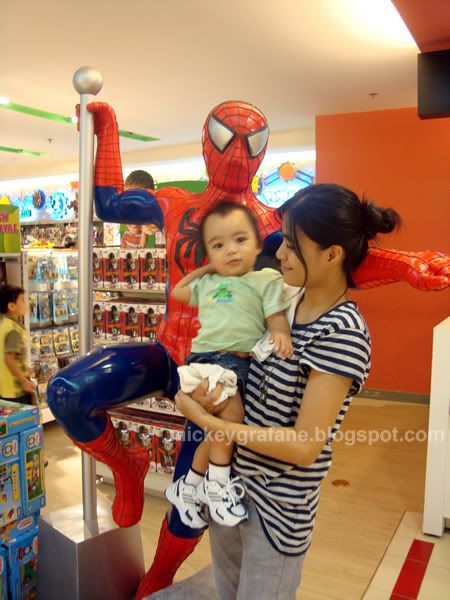 Then went to Megamall to buy his gift his Mommy Au gave him for..;)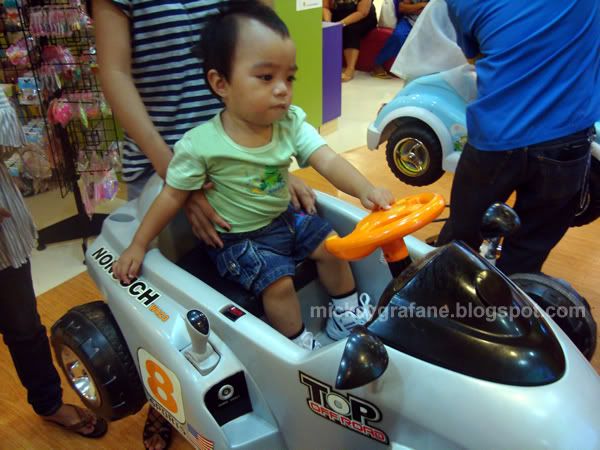 After finally deciding on what model to buy, went to the salon to gave him a trim.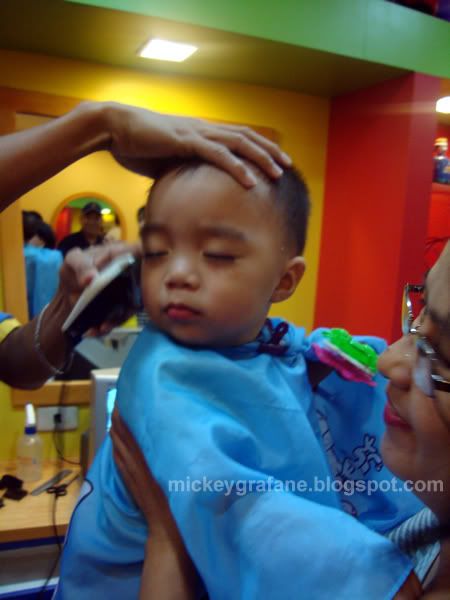 Starts closing his eyes when the razor went pass his face.;P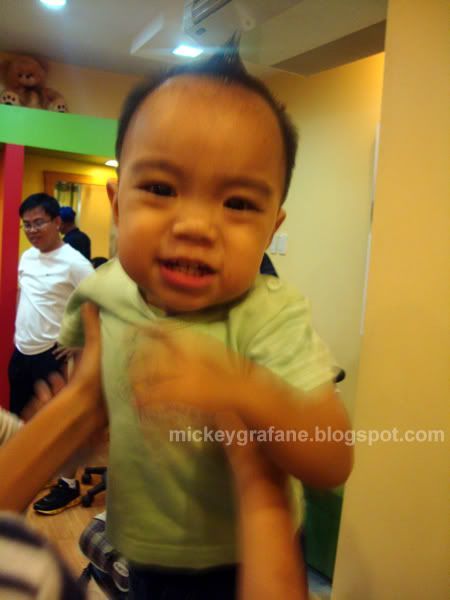 Presenting his new haircut! Not much difference though! LOL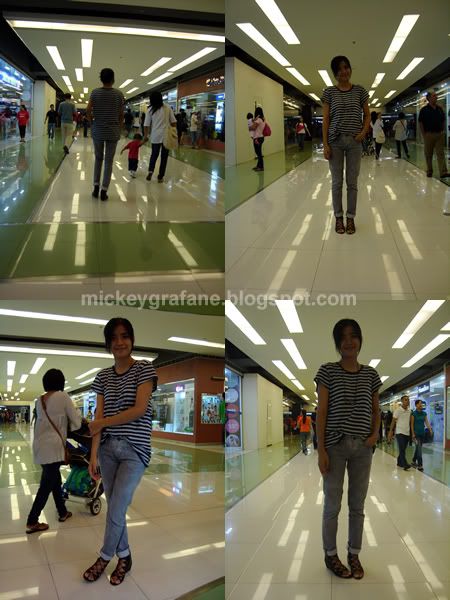 We also went to Cyberzone to hunt for the ultimate gadget for our ultimate needs..:P Attempted to have an outfit post, but failed..:(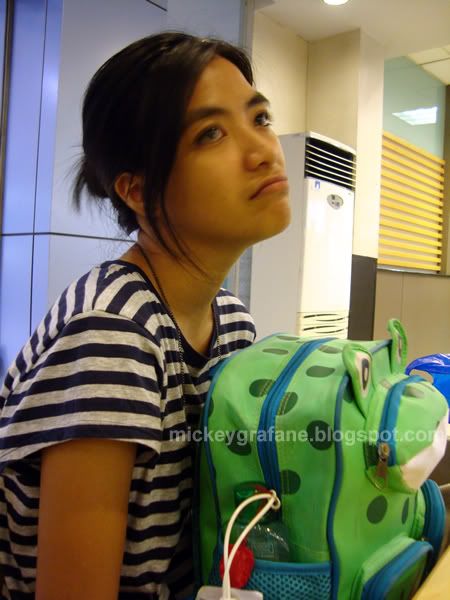 Me and Froggy (Uno's backpack) , with my crazy eyes waiting for our food!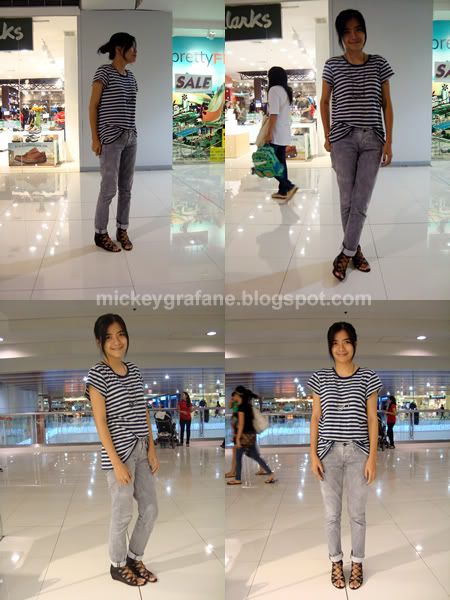 Went for a little window shopping again, and tried to do an outfit post again and again..
Wearing: Navy blue striped tee - Esprit. Gray denim pants - Vintage Ernest Sewn. Glasses pendant necklace - bazaar. Black lace up wedges - Privileged (Robinsons Dept. Store) (FINALLY!)
Uno's been playing this for the whole night..:P


Hope all is well! :)