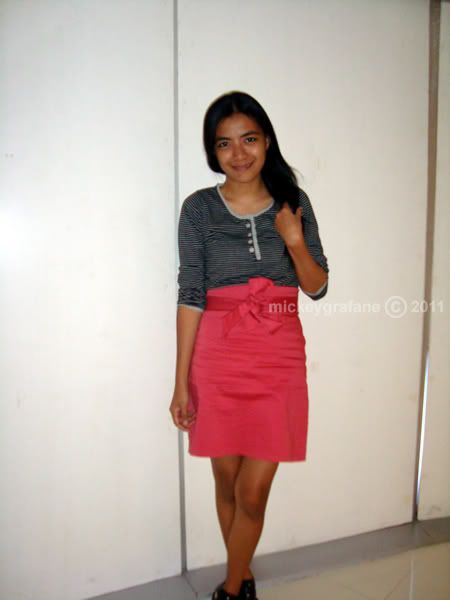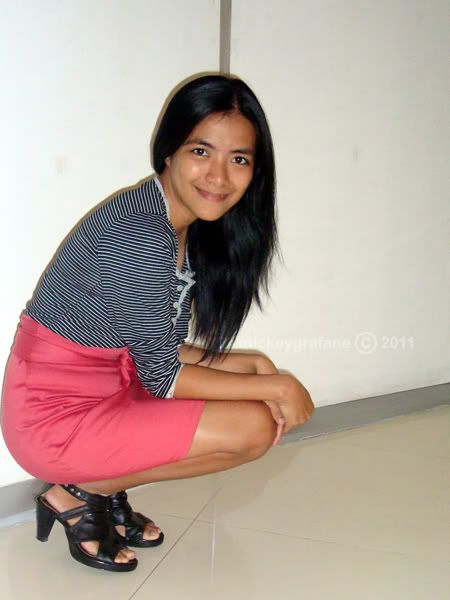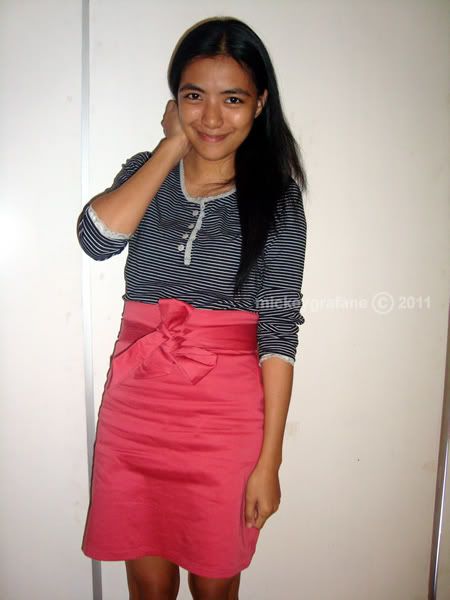 Wearing: Striped longsleeves top - thrift. Pink with ribbon skirt - Galleria Dept. Store. Black cutout boots - Sugar.
No make up for me still. Trying the nautical stripe paired with a bold color, I would like to pair it with a bright red skirt unfortunately I have none..:P I'll hunt one down and try the look again or maybe with different bright colors and different pattern of stripes..:)
P.S. My previous post was deleted with its comments, I wonder what happened to blogspot? I just posted it again but the comments are the most valuable things... Oh well..

Hope all is well! :)