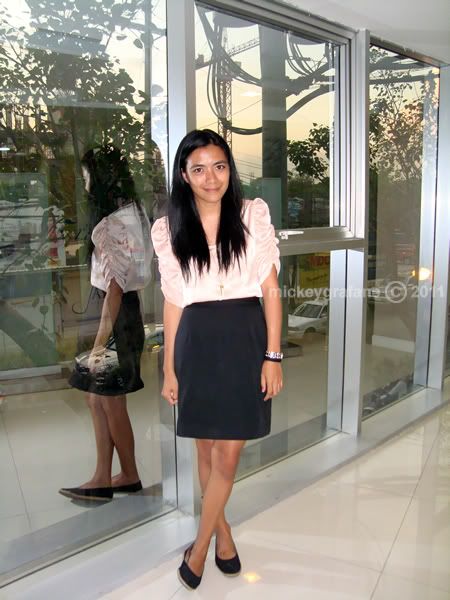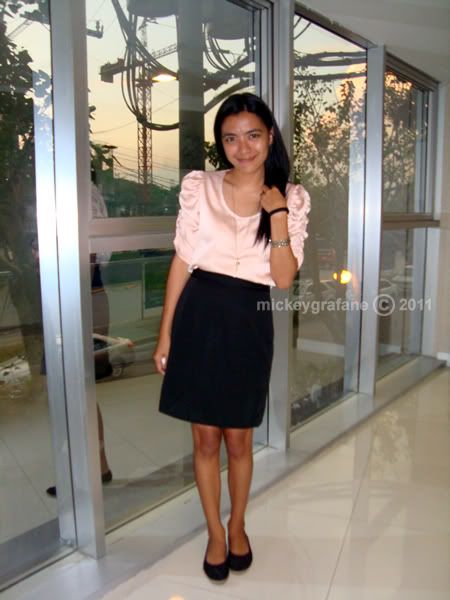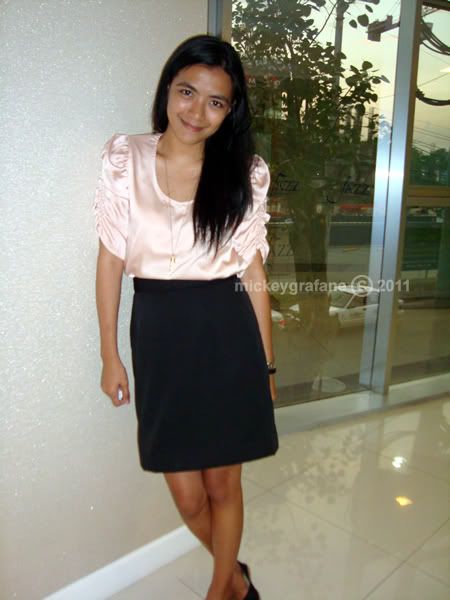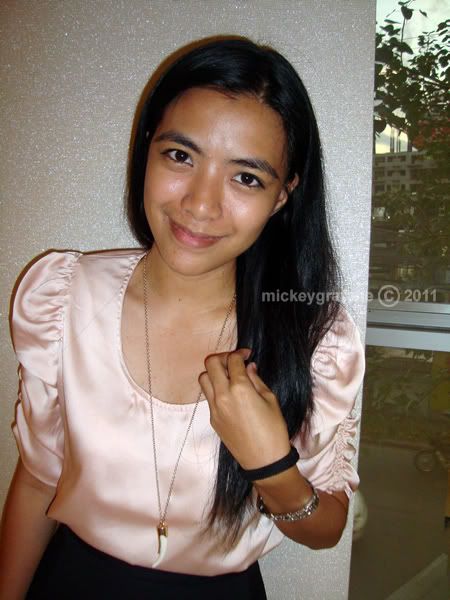 Wearing: Peach ruched sleeves satin top - thrift. Black basic skirt - Dept. Store. Necklace - Forever21.
I'm literally glowing! These photos were taken after we hit the beach, I was so tan and I think that my smart casual look for the office doesn't match my skintone..:P I feel like I'm Anne Hathaway on Brides War after she got her glowing tan..:P I never wore make ups too because of the skintone issue, but I'm a little lighter now..:) Is summer officially off? The first storm came in last week.. Time for more layers I guess..:D
*Note to self

: please don't be too lazy. join giveaways i want to win something too..:P
Hope all is well!