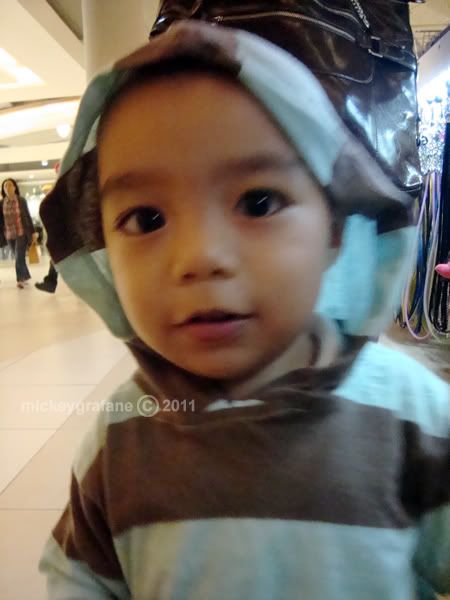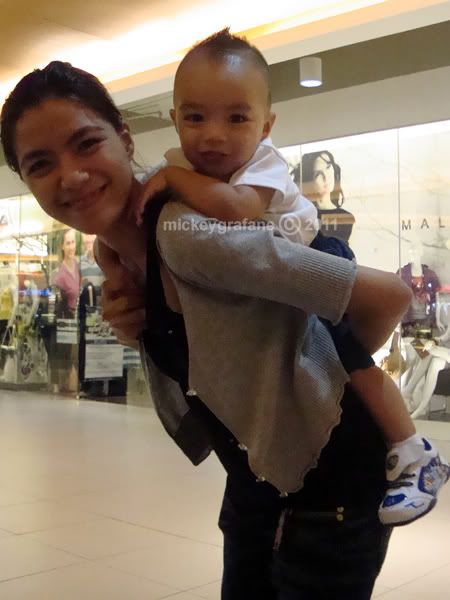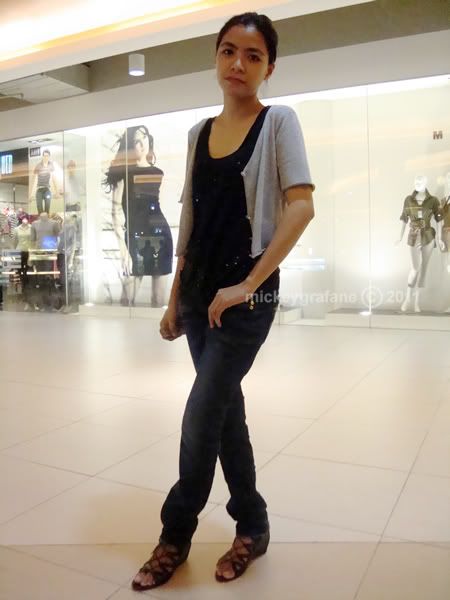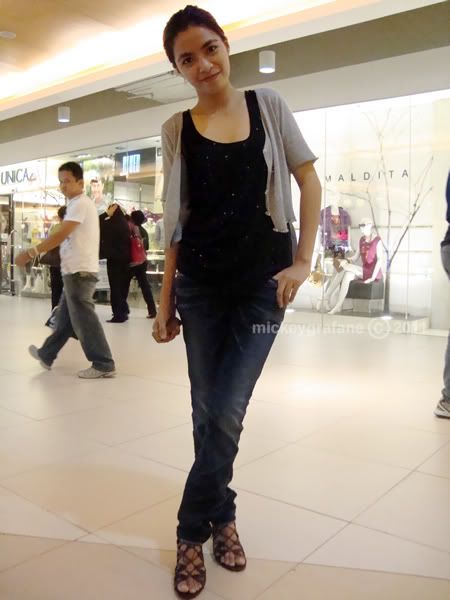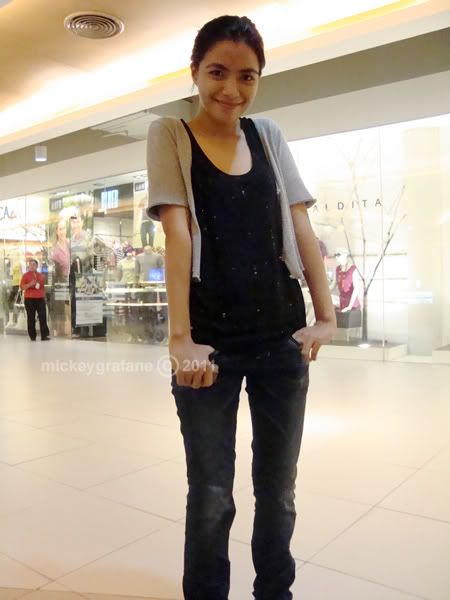 Wearing: Gray cardigan - sister's. Black sequined tank top - United Colors of Benetton. Washed tapered jeans - vintage. Black lace up wedges - Privileged (Robinsons Galleria Dept Store).




Went to Market! Market! to gave Uno his 4th hair cut..:) He looks so old to me now, he's growing too fast I guess..hehehe his almost 2 years old.. Oh, time flies.. One day he'll be attending school and other stuff, I just hope that he still wants me to sleep besides him and give him my good night kiss every night..
He just finished his milk, it's "gigil" time na!! :D
Hope all is well!