We went to Relans in Morayta last Saturday (so, yes it's a late post..hehe) to get our yearbook. We met at Gateway then rode an FX to get there (and I wore heels..:P).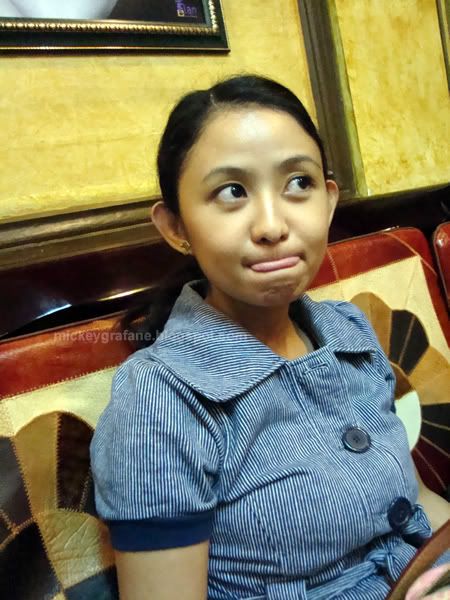 This is Kat goofing around while waiting for the books. :P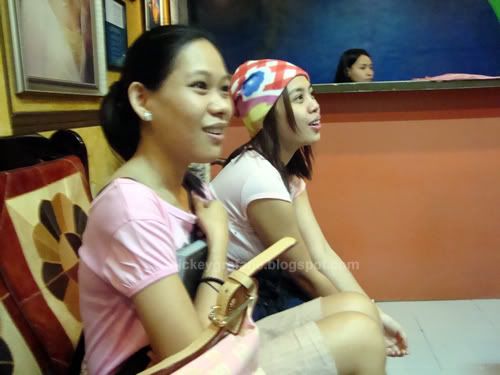 Cheng and Jensen, and they'll be having their license exam in Hemodialysis tomorrow (Sunday)..:P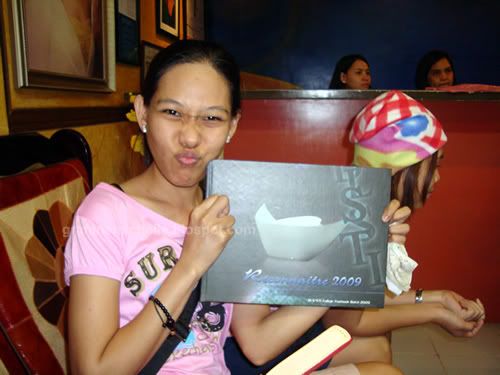 Cheng got hold of her yearbook fist!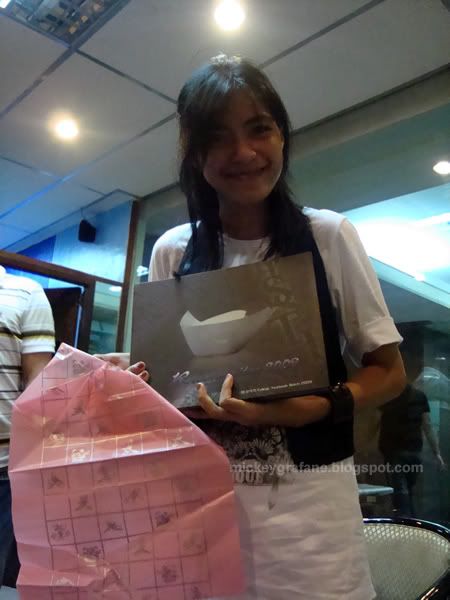 Me second! Yey! :D
Jensen next..:) (just like getting your diploma a, hehehe..:P)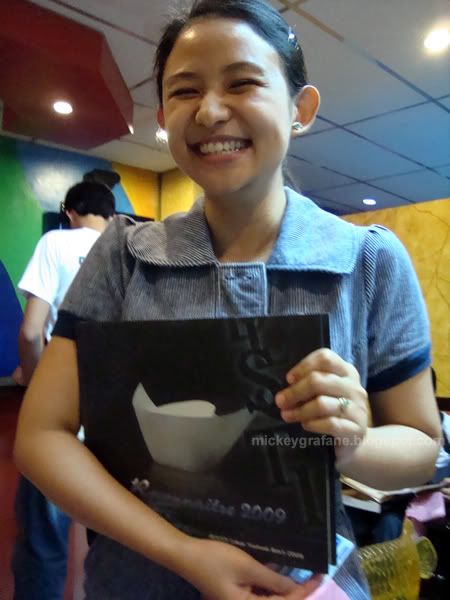 Lastly Kath and her winning smile! LOL! :D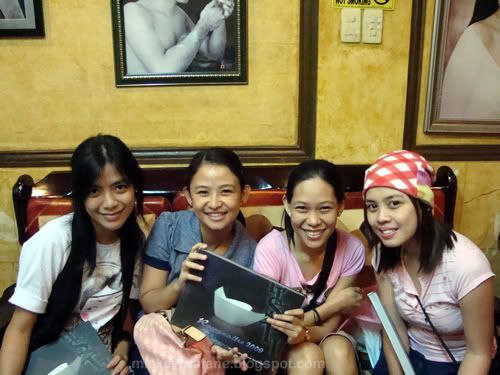 The man there said that he'll take a picture of us..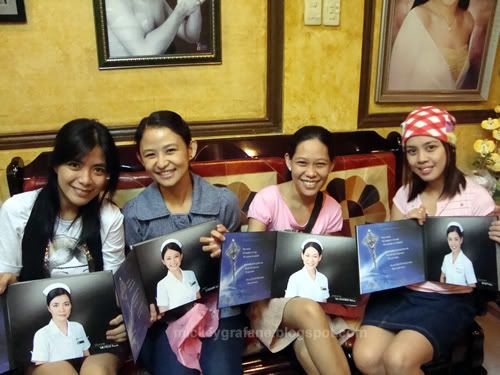 He made us open it pa! LOL!
At home, took a picture of it alone..:) I was a graduate of Nursing in Delos Santos - STI School of Nursing at E.
Rodriguez, Quezon City last 2009.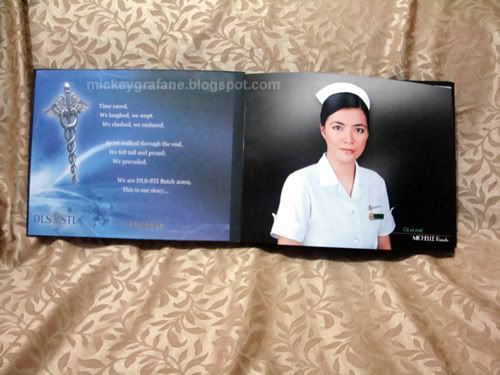 Yay! Seriousness..hehehe..:P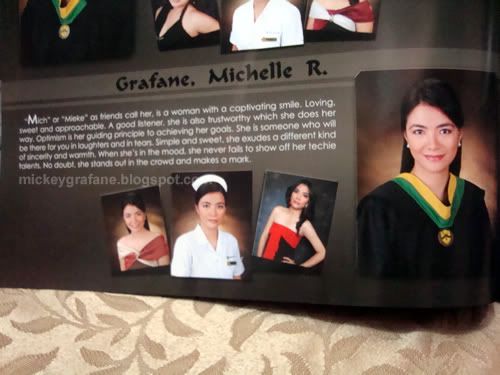 My page and look at my creative shot.. not so creative..harhar! :D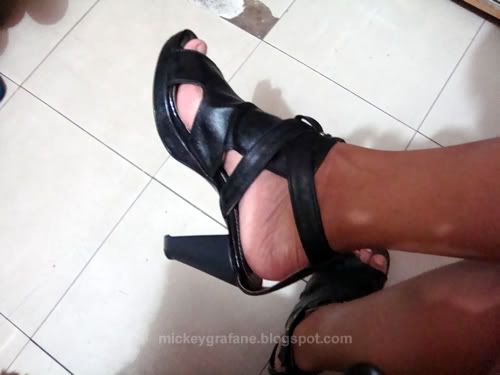 This is what i wore, it's actually my first time commuted with these heels on. People are looking with an expression on their faces like "where is she going? to a party?!" But I think that I don't looked like that. I wore a simple top and vest and denim shorts, the shoes makes it all like going to a party look, what do you think? I even forgot to put on atleast moisturizer on face..:( I think it's just a casual outfit..(LOL! I defend myself! Sorry! :P)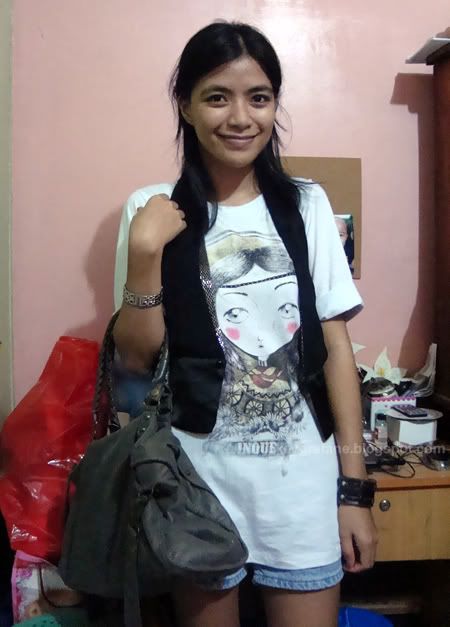 Wearing: White long tee - Market! Market! Dept. Store, Vest - saveonfashion, faux leather cuff, Robinsons Galeria Dept. Store, Casio watch, Grey oversized bag - thrifted.
(Sorry for the cluttered background) :)
Finally Uno trying on the vest..:P He looks like a priest! :D

Hope is well!